Websites need traffic to grow and succeed on the internet. Organic traffic is always better. Actually, according to one study, organic search is responsible for more than 50 percent of website traffic to business sites. It is therefore crucial that you put your website in the best position to benefit from this type of traffic. To do this, you need to get your web pages indexed. We'll explore what indexing is and how to get your site indexed.
What is indexing?
Indexing is like a directory for your web pages on Google. It allows your pages to be identified based on the URLs that show up when specific SEO keywords are used.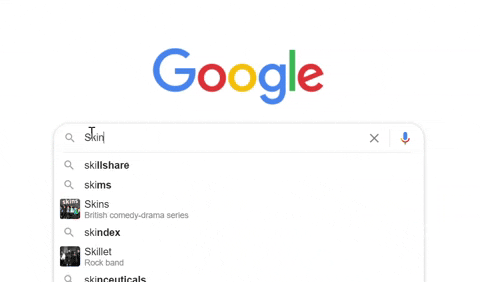 Indexing is similar to registering a new car with the government or getting a government issued ID. In both cases, it's easy to identify that the car is yours and that you are who you say you are.
Indexing works the same way. It ensures your website is identifiable which allows for your pages to show up when users request them.
What are the benefits of indexing your web pages?
Your website shows up in Google search results!
Google is one of the biggest search engines in the world and if your aim is to operate and grow a successful website, it appearing and ranking on Google is a good place to start.
However, if your site isn't indexed, it will not show up on Google or other search engines. That's how important it is to have your site indexed.
Once your website is indexed and starts showing up on search engines, consider that as the start to a beautiful and beneficial relationship.
As mentioned before, indexing opens the door to getting traffic to your website, but that's not all the benefits you'll get.
Your website gains more organic traffic
Indexing also allows for your website to grow organically and kick starts its SEO journey.
Search engines find latest changes on your site
Frequent indexing ensures the latest changes on your web pages show up in search engines. As a website owner, you'll sometimes make changes to your website. The aim is to make it more secure your site, but also to enhance the user experience.
Wouldn't it be a waste to make changes on your site, but no one can see it?
Frequent indexing solves that problem. So if you operate an e-commerce site, your latest product updates, keywords, sale promotions, etc. will not be missed via search results.
Check if your site is indexed
Checking if your site is indexed is quite simple! All you need to do is to search for your domain name on one of the major search engines, Google for example.
A short cut to that process is to enter your domain's URL and add site before it.
For example, to check for Luxhosting.com, just enter 'site:luxhosting.lu.'
The results should show all the pages on your site that have been indexed.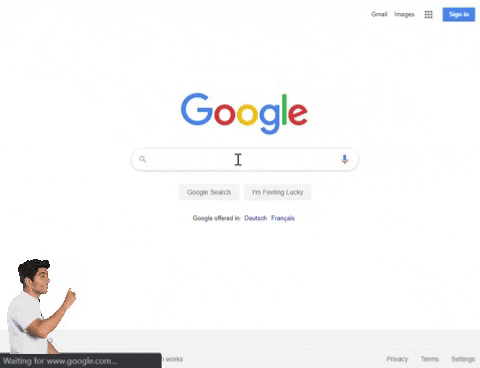 Source: Giphy
If you do not see any of your pages appear, it simply means your site has not been indexed.
6 SEO tips get your website indexed
Now that's we've covered the basics, here are six tips to get your website pages indexed. These are not listed in any particular order.
1. Submit your site to search engines
Many search engines have an option for you to "submit your site" pages. This option is not a guarantee that the site will index your pages, but it allows you to enter your website's URL along with some other information as a way of suggesting that they do.
This method, though still effective, is an older one.
These days, most of the major search engines will find your site by the link method, which we'll talk about next.
2. Get external links or backlinks
The more traffic to your site is the greater the likelihood of it getting indexed. So, getting a link from an indexed site or one with a high domain authority, can be a great option.
Don't just go asking for links from random, unrelated websites though. You can collaborate with influencers or other popular websites that operate within your niche.
Ask them to add a link to your site on their platform and watch those collaborations open up your site to a host of new users. This translates to more traffic, which puts your site in a better position to be indexed. learn more how backlinks impacts your domain value here.
3. Practice deep-linking
What is deep linking you may ask? Simply put, it is when a link on the webpage sends its users to a specific point on the same website. Deep linking can be viewed as shameless self-promotion.
In this case, you sending users from one page on your to another, with the use of hyperlinks.
Deep linking helps Search engines to more effectively crawl your content in this contributes to your website being indexed.
4. Provide high quality content
People will gravitate towards good content, so ensure what you are publishing is what your users want to consume. That's one of the easiest and best ways to get traffic to your site.
To measure the quality of your content, ensure at least 25 percent of it is different from the other material on the Internet. Get to 50 percent and you'd have done an awesome job.
5. Add social sharing options on your web pages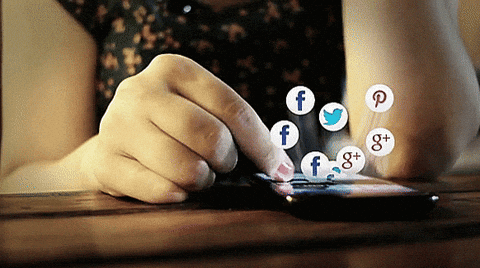 Source: Social Media Facebook – Giphy
When people encounter good content, there is a natural inclination to share that information. If your web pages provide an option for users to easily share your content, they will. This will in turn create more links online which will lead traffic back to your website.
And remember, the more traffic, the more likely you are to have your web pages indexed.
6. Create a sitemap
A sitemap is an all-inclusive, sophisticated view of your website that can be used in indexing.  In simpler terms, as sitemap creates a comprehensive list of all the pages you have, that helps search engine spiders find pages on your website.
XML sitemaps often include other types of information, such as the importance of a page, which tells spiders they should pay most attention to it.
Summary
Indexing your web pages is critical to your site's success and, while it may be a time consuming process, it's not a difficult one. Whether you choose to get a link to your website, use deep linking or creating a site map, ensure you figure a way for search engines to find your website. Use SEO tool tips and follow the steps in this guide to boost your domain's value and rank higher in SERPs. 
Learn more about SEO on our blog or get a free consultation to get your own SEO tool here.