Establishing your business online does not have to break the bank. When building your business website there are costs involved but you can keep them low by choosing a great hosting provider. You may be looking for a free domain, a low-cost hosting solution that includes a website builder just to keep costs low. The good news is you can fully build a website for less than a hundred euros.
Outside of hiring a web developer, the only expenses you'll have are for the domain name and web hosting. On the other hand, if you're severely lacking a budget, or want to do a trial run before creating a full-fledged website for your business, you may be tempted to opt for a free domain for that purpose.
However, the question remains, are free domains safe to use? The short answer: no. Free domains are not safe to use if you are creating a professional business website or using a domain for a serious project. Free domains not only appear to be unprofessional; they are associated with many risks.
Risks Associated with Free Domains
The domain registrar where you register the free domain can shut down your domain name at any given time, without any notice.
You are not guaranteed the confidentiality of your sensitive data and information.
Your web hosting options will be severely limited if you opt for a free domain.
If you begin with a free domain, it will be difficult to migrate to a new domain down the line.
If the free domain is acquired during a trial period, you may find that once the trial period expires the prices will skyrocket to something outrageous.
With that being said, if you still wish to use a free domain for your professional business website, use them for trial and error, learning purposes, or just to establish an online presence.
Okay, we may have come out of the gate swinging too fast on free domains. Let's try to understand all of the pros and cons associated with using free domains. First, let's examine what free domains are.
What are Free Domains?
First, let's talk about what a domain is. A domain name is the address of your website on the internet. Consider it your parcel of internet real estate and visitors use the address to find your business much like they would with a brick-and-mortar business. The address or domain name points them in the direction of your website host where your website's information and data are stored.
Normally, you would have to purchase your unique domain name from a domain registrar, like LuxHosting, etc. But there are free domain name providers like Dot TK and Freenom that don't charge you anything for a domain name. Domains registered from these sellers are called free domains. Free doesn't always translate to good. There is a reason why these free domains aren't very popular. Let's dive into the why.
4 Major Risks Associated with Free Domains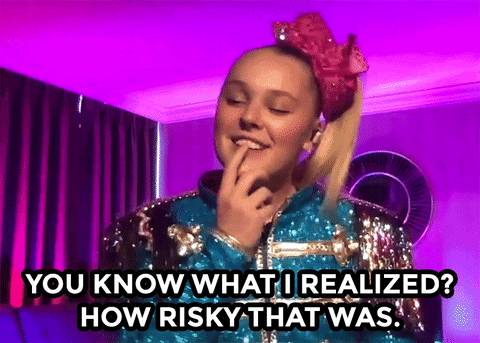 Don't get too excited because the domain name is free on these types of websites. There are some risks and limitations to using free domains that you should be made aware of.
1. They can affect your credibility
Free domains are unprofessional and can negatively affect the credibility of your website.
As we mentioned in the introduction, using a free domain can negatively impact the credibility of your website. Quite simply, using a free domain is a poor business practice. Potential visitors and customers may be wary and consider your website to be spam if they visit and there is an unconventional domain extension.
Your job as a new business owner is to build trust and credibility with your website visitors and potential customers. To be taken seriously you need to use legitimate means to begin your business on the right footing. Using a free domain can ruin your prospects and hurt your business reputation before it even gets off the ground.
Another reason your website won't look credible on a free domain is that they are associated with malware distribution, and infecting your visitors' computers with malware when they visit your site will destroy your reputation.
2. They can be shut down and taken offline at any time
It is a good practice to read the terms and conditions meticulously before you sign up for a free domain. You will notice in the fine print that the domain registrar mentioned the domain can be taken offline at any time without warning.
If the domain registrar for the free domain decides to fold, you won't only lose your domain, but you'll lose the customer base you've built, and any visitors without notice. Your website will just be offline without a domain. Additionally, if you weren't employing website backups from the beginning then you stand to lose all of your content, website's data, and information forever.
Any time and additional resources invested in the building and launching of your website will be wasted as a result and you'll have to start from square one.
3. Bad Security Option
Free domains are prone to cyberattacks and hacking
With little to no security, free domains are prone and reading for cyberattacks, phishing scams and are often the target of hackers. This means no protection and no data confidentiality for your customers' sensitive information and data.
With a free domain, if your website is breached by a hacker then there may be no way of recovering it unless you have a backup. Even with a backup, it may be hard as the integrity of the domain has been compromised beyond repair. Not only are you prone to lose access to your website data, but your website might end up being used by cybercriminals for unethical purposes.
4. A free domain means limited web hosting options
If you choose to use a free domain your hosting options become limited to web hosts that provide free services. Such free web hosts offer hosting packages with very limited storage for files. This translates to having to use poorly designed website templates to conserve space. This means your website may not look as professional as it should.
Not convinced? Here are list of reasons why free domains can be bad for you.
The Best Alternative to Free Domains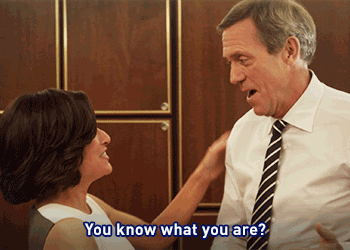 As you've read above there are too many issues associated with using free domains. However, if you find that you are in financial straights and possibly have no budget to purchase a domain like a .com there are options. You can choose a TLD that has a lower price point.
You can use a trusted host provider like LuxHosting who has hosting plans that include a legitimate domain in the price. This reduces the risk greatly when you can bundle hosting with a domain name.
Conclusion
Of course, this option means opting in for hosting but with your website, you will need a great host so it is a win-win situation. Always opt for a reliable and recognizable domain registrar that includes hosting to reduce the financial weight of launching a business. Free isn't always the best option, especially where domains are concerned.
Get a free domain on us when you signup for 1 year of hosting or the site builder annual plan. No strings attached.