Digital marketing has completely eclipsed the kinds of marketing that used to work back when your great-great grandfather was still in business. Nowadays, email marketing and social media marketing are two of the best ways to get your brand in front of new customers. One of the best tools for honing your digital marketing campaigns is Social Blade.
What is Social Blade?
Social Blade is a website that tracks and analyses social media statistics. These stats help you understand which social media influencers have enough user engagement to be worth partnering with, and they also help you analyse your own social media stats, so you can keep doing what works and stop wasting time on what doesn't.
Social Blade collects and analyses data from these platforms and more:
YouTube
Twitter
Twitch
Instagram
Facebook
Dailymotion
After it analyses the data, it presents it in the form of charts, graphs, lists, and other easy-to-read formats, so you can easily see which channels have the highest number of views. You can even see which channels are leading in specific niches and specific regions. This can help you tailor your marketing campaigns by putting your product in front of people who are already interested in the kind of product you sell, or people who live in the location you deliver to.
What data does Social Blade analyse?
Social Blade analyses the kind of data that's useful for tracking progress and growth. Small businesses can use this information to create more targeted social media marketing campaigns.
Here's some of the data Social Blade collects:
Estimated earnings: How much money is being made from a social media channel.
Expected future earnings: How much money a social media channel is likely to make in the future.
Projected trajectory: How many new subscribers and followers are expected to join a channel or leave it. (Projected growth or decline.)
Social Blade currently tracks over 32 million YouTube channels, over 8 million Twitch channels, over 8 million Twitter profiles, and many more channels on other platforms, and the best part is that Social Blade's repository is constantly growing. The site currently gets more than 7 million unique visitors every month.
5 Ways social blade help small businesses
When you have a small business, you don't have money to throw at marketing campaigns and hope they stick. Your marketing campaigns have to be targeted to your ideal customer, and you need to be reasonably assured of a good return on your investment.
Here are some concrete ways that Social Blade will help your business:
1. Get more competitive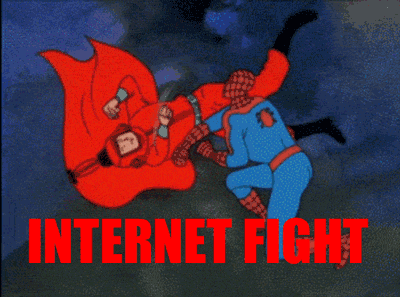 With Social Blade, you can easily analyse which channels are the leaders in your niche. Once you know that, you'll be able to figure out which marketing campaigns are more likely to be successful with your ideal customers.
You can also take a look at your competitors' social media channels to get a good idea of how much social media engagement is enough, as well as what kind of social media engagement your customers are looking for. Do they want you to post funny memes, or would they rather watch a video of someone using your product? This kind of information will be invaluable to you when you're preparing your marketing strategy.
2. Choose the right partners
Thanks to Social Blade, you don't have to guess which social media influencers have high engagement. You can see that information, neatly laid out in an easy-to-read graph. You can also use this information to see which companies are likely to be good partners for you.
IMPORTANT: Influencers who have astronomical engagement tend to also come with a huge price tag, so don't feel like you have to choose only the top channels. Smaller channels will often collaborate with you at a more reasonable price, and if the influencer likes your product, you may even be able to work out an exchange arrangement. Publishers do this kind of thing all the time: They offer free books to online reviewers in exchange for an honest review. But how do you make sure a small channel will actually be worth the investment?
This is where Social Blade comes in. You can use the projected trajectory to see a channel's expected growth. It's a really good idea to partner with smaller channels that are expected to be massive in the future. That way, you can start forming a relationship before they blow up and get too expensive for you.
3. Rank your videos
You can use the information you get from Social Blade to figure out which of your videos had the highest engagement (and which had the lowest engagement). This will help you figure out which kinds of content you should be making more of, and which kinds of content are a waste of your time.
4. Sharpen your SEO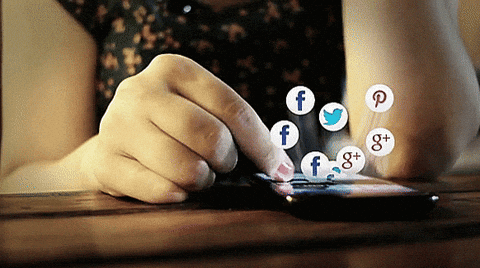 Once you know what kinds of content your customers are craving, you can adjust your SEO strategy to attract these clients. It's generally a good idea to use an SEO tool to increase your website traffic. Using Social Blade and your SEO tool is like using a social media cheat code.
5. Build a better website
Social Blade specialises in analysing social media engagement – not so much, websites. But that doesn't mean it can't help you create a better website. Once you figure out which of your competitors are the leaders in your niche, you won't be flying blind when you're building your website. You'll know exactly which kinds of designs are better for attracting customers, and you can use a website builder to quickly replicate these designs. (Just make sure you get good web hosting, so your website is fast and secure.)
The Takeaway
If you've only just heard of Social Blade, don't panic. It's not too late to start using it to boost your marketing campaigns. This can help you get a better return on your investment. Besides, most small business owners still haven't started incorporating Social Blade into their marketing strategy, so you're already ahead of the curve.
The word is spreading, though, so don't wait too long. Start looking for ways to use Social Blade to build your customer base right now!